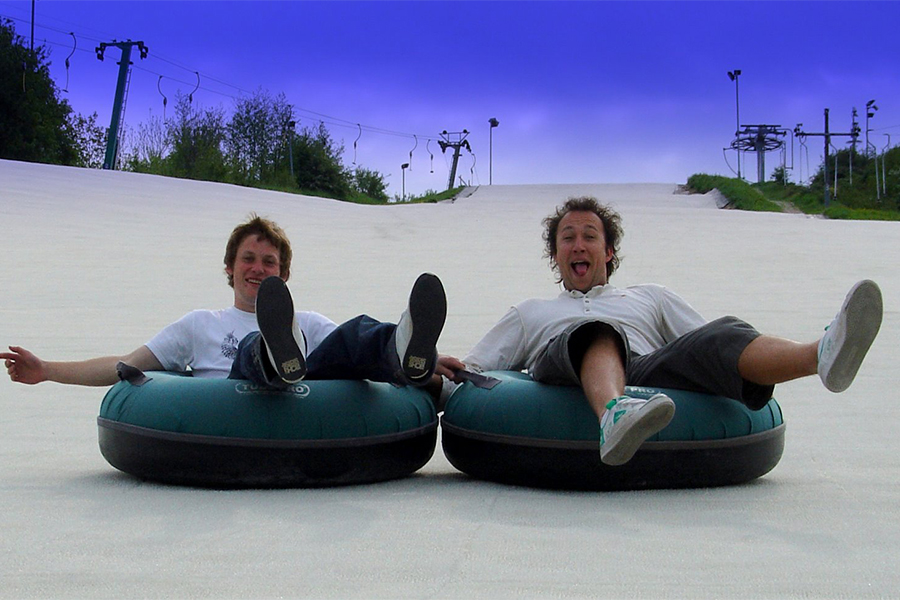 A great family thrill ride that will retain your customers on site and has the potential to provide a full return on investment in as little as 12 months. Fun, fresh air and exercise. Appealing to school parties, youth groups, corporate outings and many more. Fantastic rides for children's birthday parties, mums, dads and it appeals to teenagers too!
No skill involved as your excited customers of any age sit in the Snow-tube before being launched down the hill, twisting, banking and turning at speed as they travel down one of our individually designed rides. Brilliant fun for use on SKITECH™ Bristle Mats and don't forget real snow.
– You can choose from a 31" or 41" diameter.
– Sno-Tube Polyethylene base provides many years of service.
– Heavy duty polyester fabric top area with lanyard attached.
– Heavy duty webbing handles and reinforced butyl rubber inner tubes.
– Choose from Red, blue and green Snow-Tubes.
– Brand your Sno-Tubes with your company's logo. (Minimum order 30 tubes)
– Top quality, Outstanding features, Commercial heavy duty Sno-Tubes.